Seasons Avenue Hanoi Vietnam Condo by Capital Land
Enjoy 5% VVIP  DISCOUNT  for LIMITED PERIOD ONLY!
Deferred Payment Scheme
2BR from S$16xk
3BR from S$23xk
---
Register Your Interest NOW!
SMS <SAW> <Name> <Email> to (+65) 83668799
for VVIP Price/Show Gallery Viewing/ More Info!
---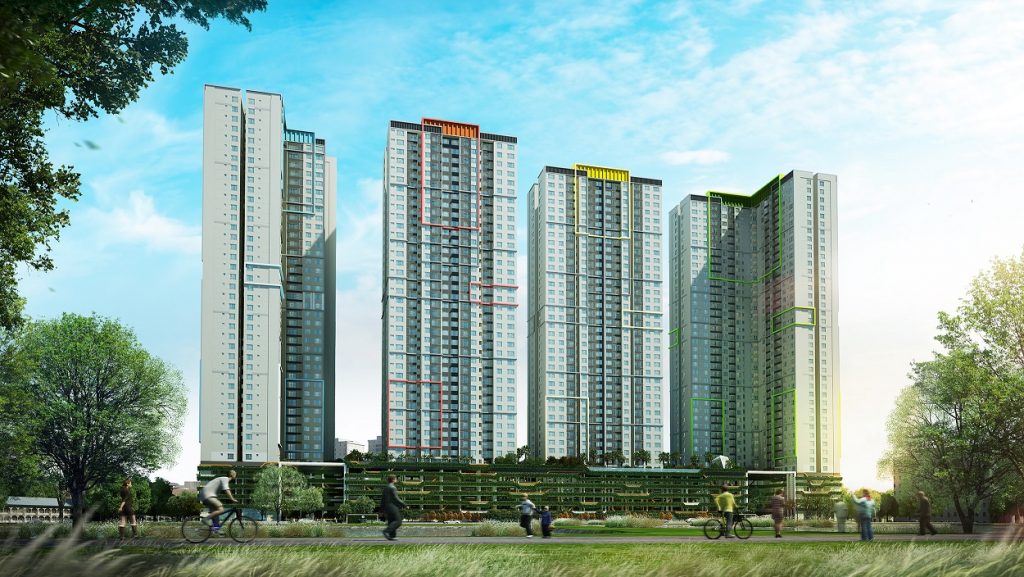 By Renowned Developer – Capital Land 

Award Winning Project: Asia Pacific Property Awards 2016 & Vietnam Property Award 2016, BCA Greenmark Award, 

Tube/MRT Connectivity : Proximity to Ha Dong Metro Line; connecting to the old and New Central Business District. Bus Rapid Transit BRT system covering 22 stops to nearby vicinity

Strategically Located at Hang Dong, near to new CBD Hanoi

Surrounded by Amenities eg Big C Shopping Mall, CGV Cinema, Coopmart Supermarket, Hospitals and Schools

Huge Capital Gain Upside Potential:  Hanoi (Capital City of Vietnam ) Property is 20% cheaper compared to HCMC property. High potential to inches up to benchmark with HCMC rising property prices.

Low Entry Price only from $160k
---
 Development Name:
 Seasons Avenue
 Address:
 CT-09, Co Ngua, Mo Lao, New Urban Area, Mo Lao Ward, Ha Dong District, Hanoi, Vietnam
 Property Type:
 Apartment
 Tenure:
 Freehold for Vietmenes
50-years ownership for Foreigners (Renewable)
 Est. Completion Date:
 Summer Suites Tower: 30 June 2018
 Est. Site Area
 ~1.3 ha
 No. of Floors:

 4 towers, 40 – 41 floors

 No. of Units:

 1300 units

 Architect
 CapitaLand Real Estate Management (Vietnam) Ltd.& Surbana International Consultants
 Developer:
 CapitaLand-Hoang Thanh Investment Co., Ltd – Joint venture between CapitaLand and Hoang Thanh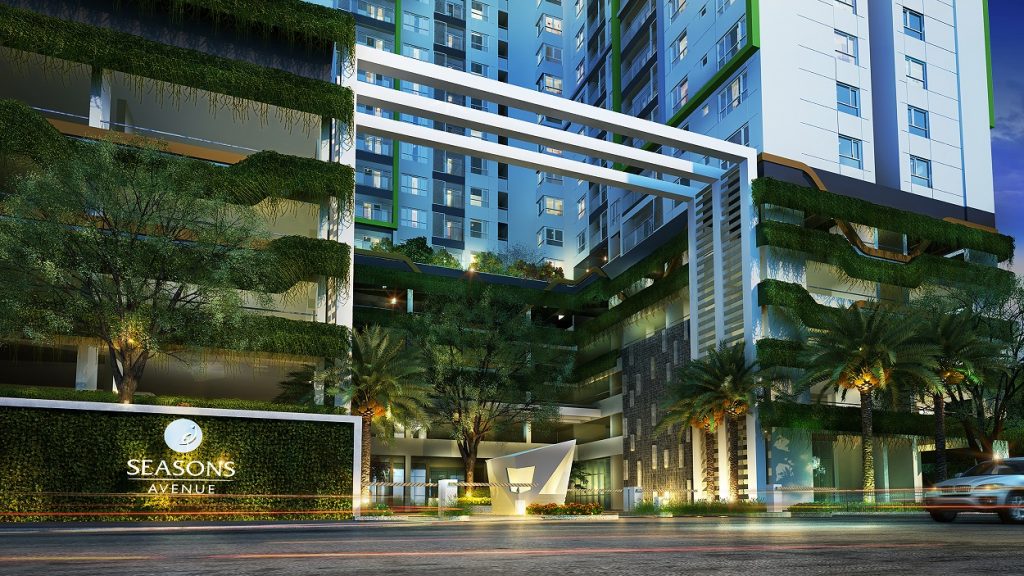 ---
What's Nearby Seasons Avenue Hanoi?
Strategic Location
• At the border of Ha Dong district and the city's new CBD. The project site located at Mo Lao NUA, 10km to old CBD and 4km to new CBD. It is served by well established road network. There are two main access to Mo Lao NUA: from Nguyen Trai Street and from Le Van Luong highway.
• Within 10 minute stroll, one can find Big C shopping mall, CGV cinema, Coopmart supermarket and 103 Military Hospital.
• Within close proximity (1 km) to educational establishments such as Hanoi University, Hanoi Architectural University.
• Leverage on the infrastructural development of Ha Dong district, scheduled for completion in late 2016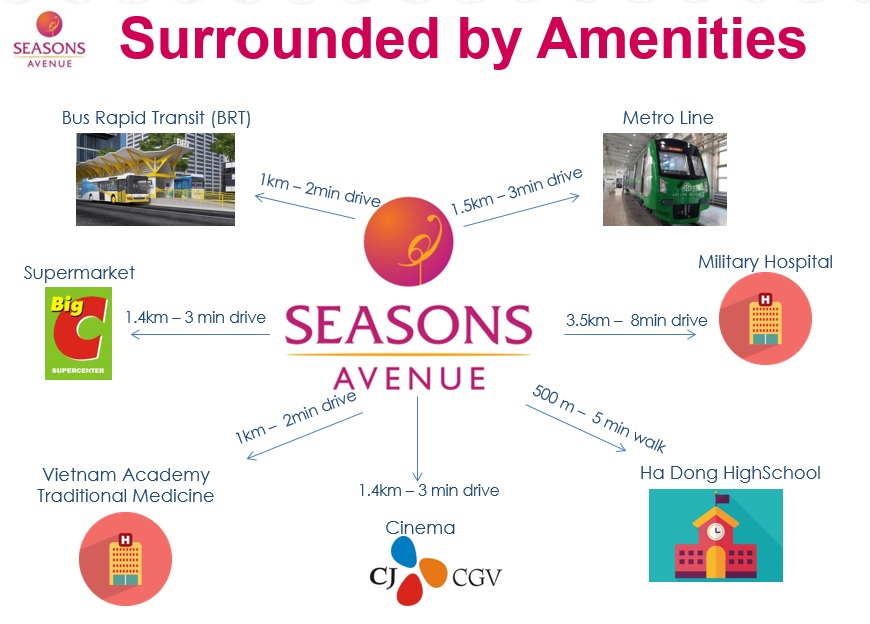 WHY HADONG District?
Ha Dong is an a strong growth area, the South West gateway of Hanoi.
The district is well supported by comprehensive and synchronized infrastructure development
Cat Linh – Ha Dong metro line spans approximate distance of 14km, connecting the old and the new CBD
Bus Rapid System complements the Metro line by covering smaller distance interval
WHY MO LAO New Urban Area?
Mo Lao NUA is at the border of Ha Dong and the New CBD
Convenient access to the New CBD (10 mins drive) but still retain its exclusivity and peacefulness
Well equipped with amenities such as Big C Shopping Mall, CGV Cinema, Coopmart Supermarket, Hospitals and Schools
---
Seasons Avenue Hanoi Facilities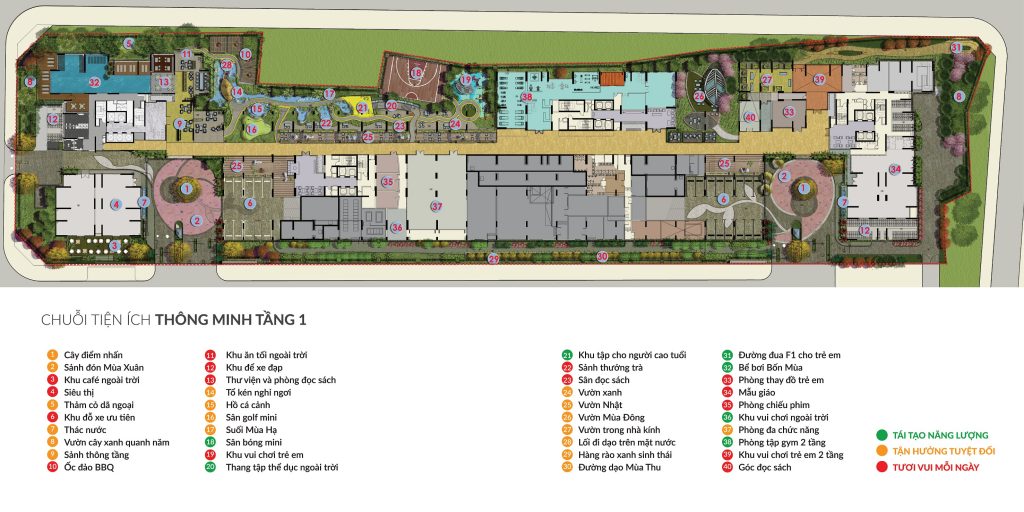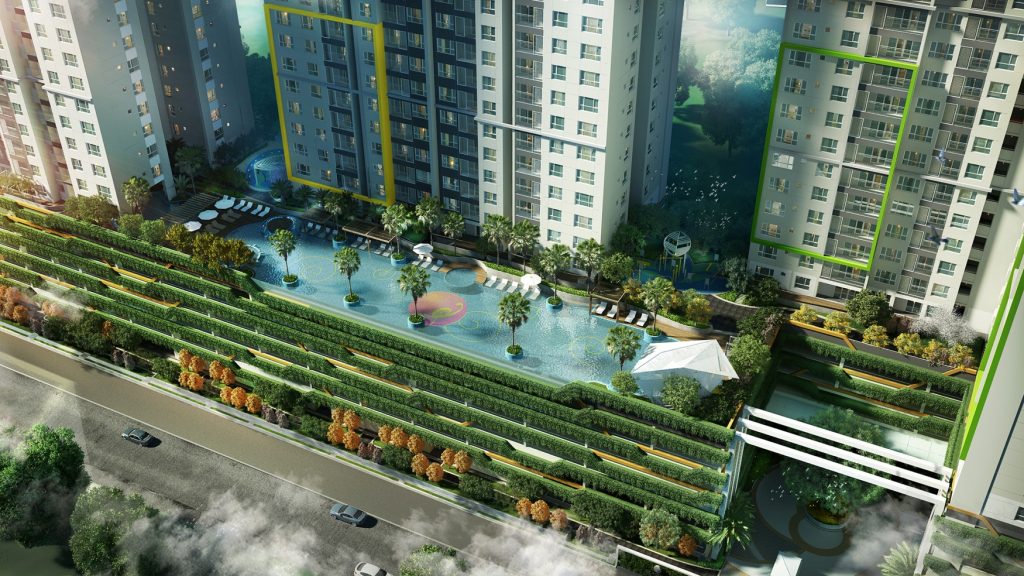 4 towers: Tower S1 (Spring), Tower S2 (Summer Suites),Tower S3 (Autumn), Tower S4 • No basement, only 4 base floors linked across all 4 towers
• Over 60 iconic features and facilities, which are designed with four – season theme mostly located on ground floor, Level 5 – podium garden deck and the Rooftop of Tower S4.
Some highlights are as follows: – Signature infinity swimming pool with Wading Fun Pool, Elevated Pool Lounges, Floating Lounges, Lounge Sun Beds, Jewel Box, Jacuzzi Sunbathing
– Indoor swimming pool – Extraordinary 400m2 double volume Gym comes with botanic concept and huge timber feature trees – Calories Burning Steps covering five floors
– Elderly Fitness Corner – Clubhouse and classrooms for doing exercises such as yoga, pilate, zumba, dancing, ballet.
– Evergreen garden, Stream Garden, Zen Garden, Indoor Green house.
– Picnic Lawn – BBQ Oasis – Roof top observation deck – Kindergarten – Kid's mini water Park – Kids F1 racing track – Double Volume Kid Amaze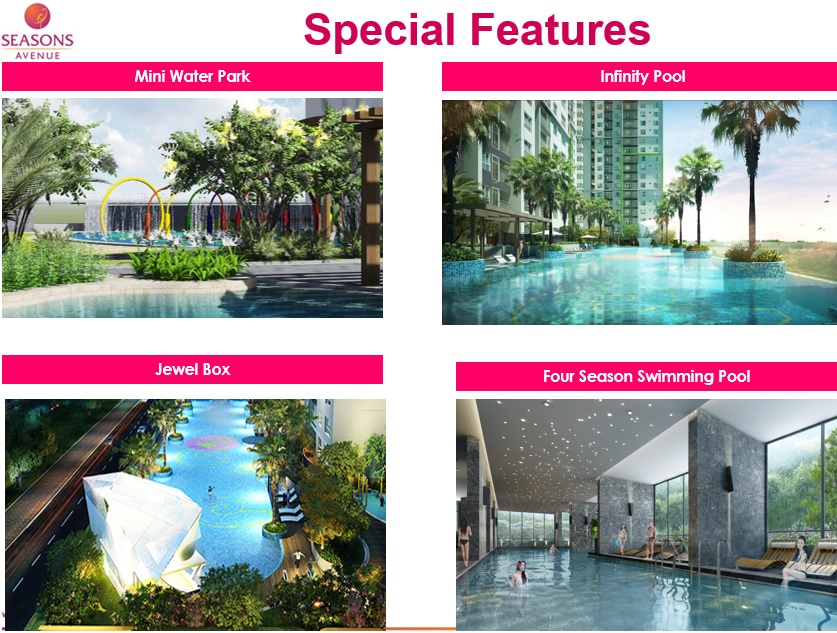 ---
Why Invest in Hanoi Vietnam?
Capital City of Vietnam

High GDP Growth ~9% per annum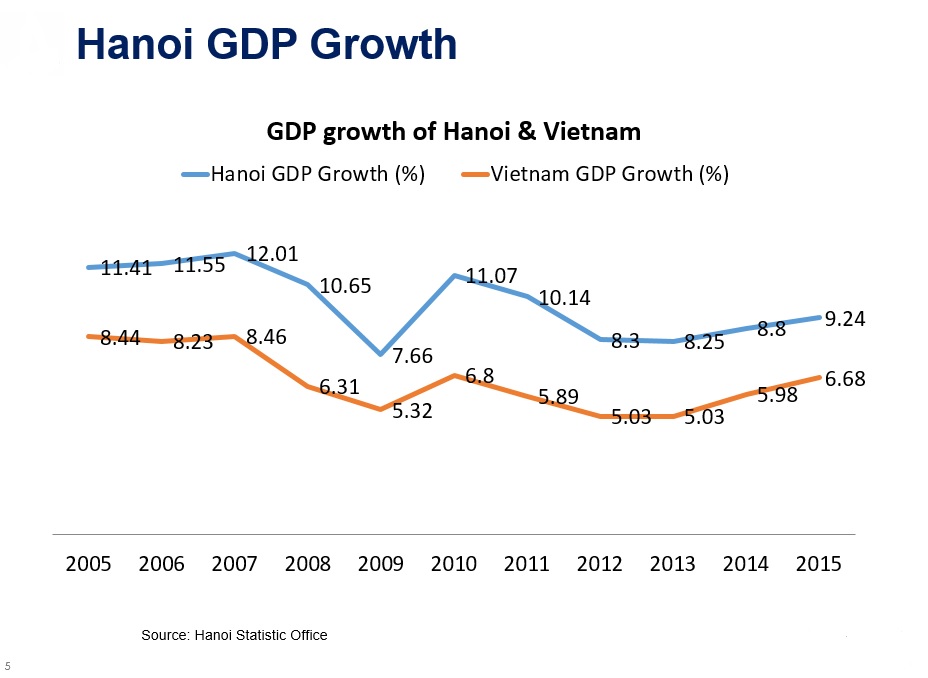 Property Price so much Cheaper than HCMC! = Huge Potential Upside for Investors in Capital City of Vietnam = Lower Entry Point + Profit in Future as it inches up to benchmark with HCMC rising property prices!
---
Why Invest in Seasons Avenue Hanoi? 
Ha Dong District attracts Buyers by its Location + Affordable Prices = Larger Access to Secondary Markets because of Affordability!
Ha Dong District well supported by Comprehensive & Synchronised Infrastructure Development! = Plans in Place to Make this District to a Thriving & Growing District= Adds Value to Investors' Property to it Growing Well Establishments!
Current Rental Yield 4% to 5% per year with 2 Bedroom fetching up to USD 900 per month! = Earn Passive Income + Make Your Money Work Harder for You!
Owner Occupied 77% vs 23% Tenanted for CapitaLand Hanoi Property = Strong Domestic Market = Safe Entry & Exit for Investors!
Foreign Tenants make up to 60%, mostly Korean, Japanese, Chinese, Singaporeans & Westerners! = Strong Tenant Market & Mix because of Hanoi's Emerging Economy owning to Businesses tapping on Opportunities!
Surrounded with Amenities eg Big C Shopping Mall, CGV Cinema, Coopmart Supermarket, Hospitals and Schools = Well Established Area to Start Up Families = High Demand for Such Accessibility!
1.5km away from Metro Line = Interconnected with residents who travel to work at Old & New CBD with Superb Convenience
Wide Array of 60 modern and unique facilities = Easier to Rent/Sell because tenants/buyers seek out better lifestyle and value out from their renting/buying dollar!
Quality of Project is Top Notch, with many innovative facilities – very rare in Hanoi! = Very Suitable for Upcoming and Growing Population especially "Viet Kieus" segment which are used to modern living lifestyle! = High Demand for Quality Project like Seasons Avenue!
Award Winning Project : BCA Greenmark, Asia Pacific Property Awards 2016 & Vietnam Property Award 2016 = Talk of the Town Project, Everybody Knows!
International Singapore Reputable Developer CapitaLand, 40% owned by Singapore Government + more than 20 years of experience in Vietnam = Invest with Confidence with Temasek's Due Diligence & Experience in Vietnam Markets!
---
Seasons Avenue Hanoi Unit Mixes
2BR (72.24 sqm)
3BR (94.55/ 112.09 sqm) 
---
Seasons Avenue Hanoi Site Plan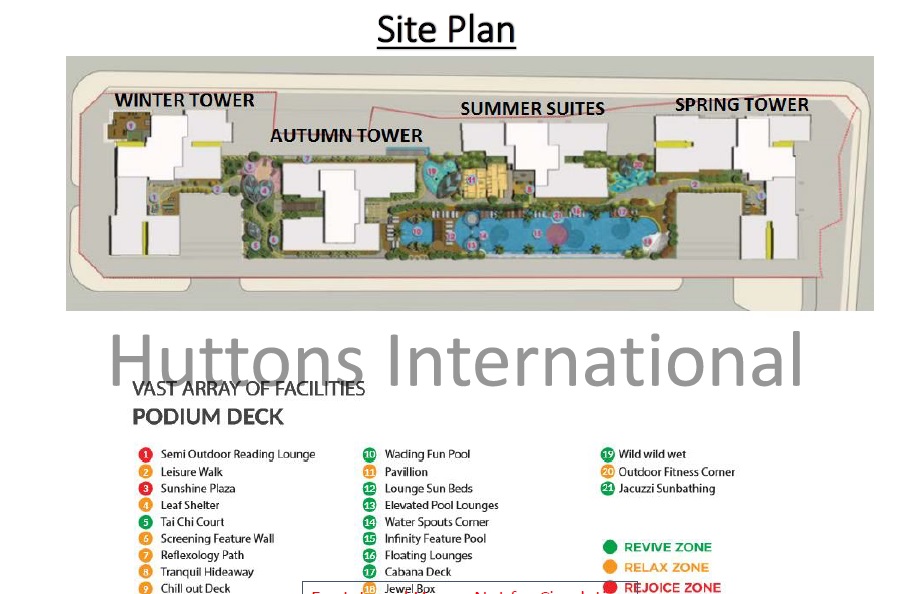 ---
2BR (72.24 sqm) – North Facing
2BR (72.24sqm) – South Facing
3BR (94.55 / 112.09sqm) – North Facing
3BR ( 112.09sqm) – South Facing
---
Seasons Avenue Hanoi Views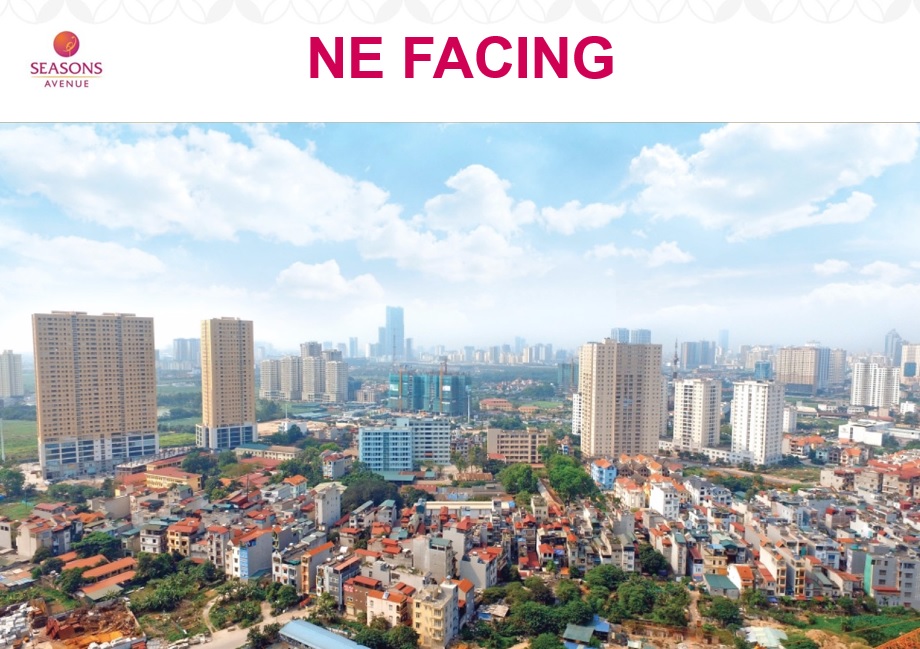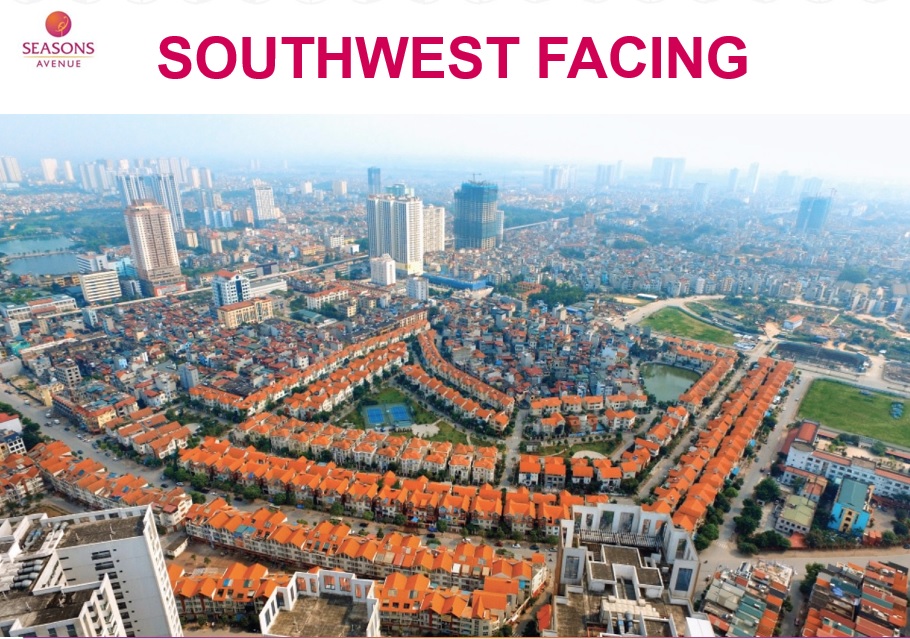 ---
Seasons Avenue Hanoi Fly Through Video
---
Seasons Avenue Hanoi Developer
CAPITALAND GROUP
CapitaLand is one of Asia's largest real estate companies. Headquartered and listed in Singapore, the company's businesses in real estate and real estate fund management are focused on its core markets of Singapore and China
The company's diversified real estate portfolio primarily includes integrated developments, shopping malls, serviced residences, offices and homes. The company also has one of the largest real estate fund management businesses with assets located in Asia. CapitaLand leverages its significant asset base, real estate domain knowledge, product design and development capabilities, active capital management strategies and extensive market network to develop real estate products and services.
CapitaLand's listed real estate investment trusts are:
Ascott Residence Trust – World's first pan-Asian serviced residence real estate investment trust (REIT)
CapitaCommercial Trust – Singapore's first listed commercial REIT
CapitaMall Trust – Singapore's first listed REIT
CapitaMalls Malaysia Trust – Largest "pure-play" shopping mall REIT in Malaysia
CapitaRetail China Trust – Singapore's first "pure-play" China retail REIT
CAPITALAND VIETNAM
Vietnam is one of CapitaLand's key markets in Asia. The real estate market in Vietnam is supported by the country's strong economic growth, rapid urbanisation and a young and growing population. CapitaLand is committed to being a long-term real estate developer in the country.
CapitaLand Group's current presence in Vietnam is in the four major cities – Ho Chi Minh City, Hanoi, Hai Phong and Danang, in the residential and serviced residences sectors. In the residential sector, CapitaLand has a portfolio of close to 6,000 quality homes across six residential projects in Ho Chi Minh City and Hanoi. In the serviced residence sector, its wholly-owned serviced residence business unit, The Ascott Limited, has a portfolio of more than 1,800 apartment units in 12 properties across the four major cities, making it the largest international serviced residence owner-operator in the country.
CapitaLand will continue to contribute to the Vietnamese economy by hiring and nurturing a strong local team, exchanging knowledge and skills with local partners and contributing to the local communities' underprivileged children and environment through corporate social responsibility efforts.
Hoang Thanh Investment and Infrastructure Development Joint Stock Company is a company specialized in investment, construction, trading and developing real estate projects such as new urban area, recreation area, hotels, restaurant – Investment, construction, trading and develop infrastructure to develop Office Building, Commercial, and service apartments.
---
Seasons Avenue Hanoi Payment Schedule
Booking Now with just S$2,000!

Within 7 days of Deposit : 10%

Sign SPA 30 October 2017 : 30% 

Handover 30 June 2018 : 55% & 2% Maintenance Fees

Pink Book : 5%
* Each payment subject to 10% VAT
---
Seasons Avenue Hanoi Tax & Misc Fees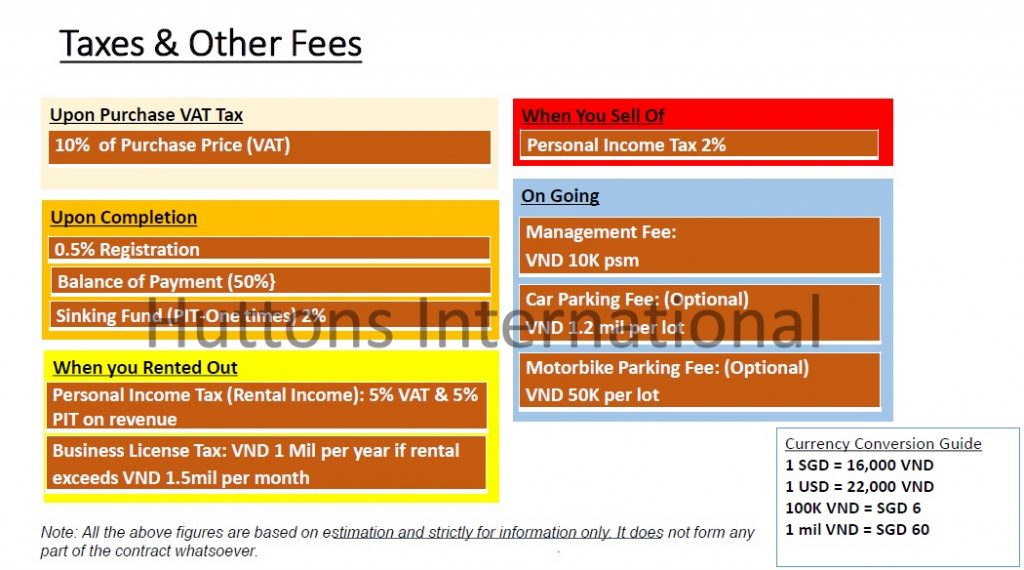 ---
 Vietnam Property Market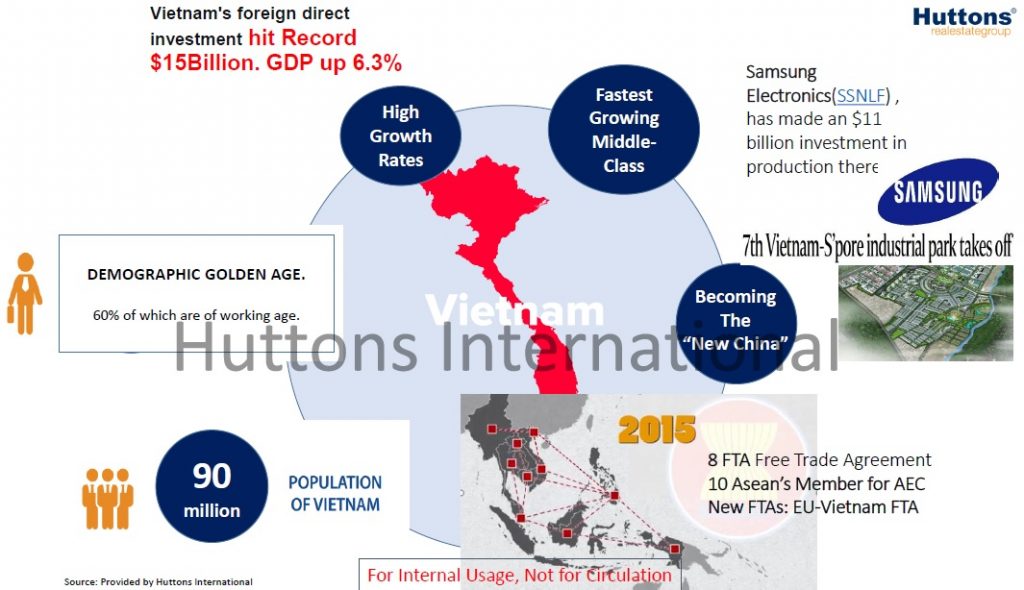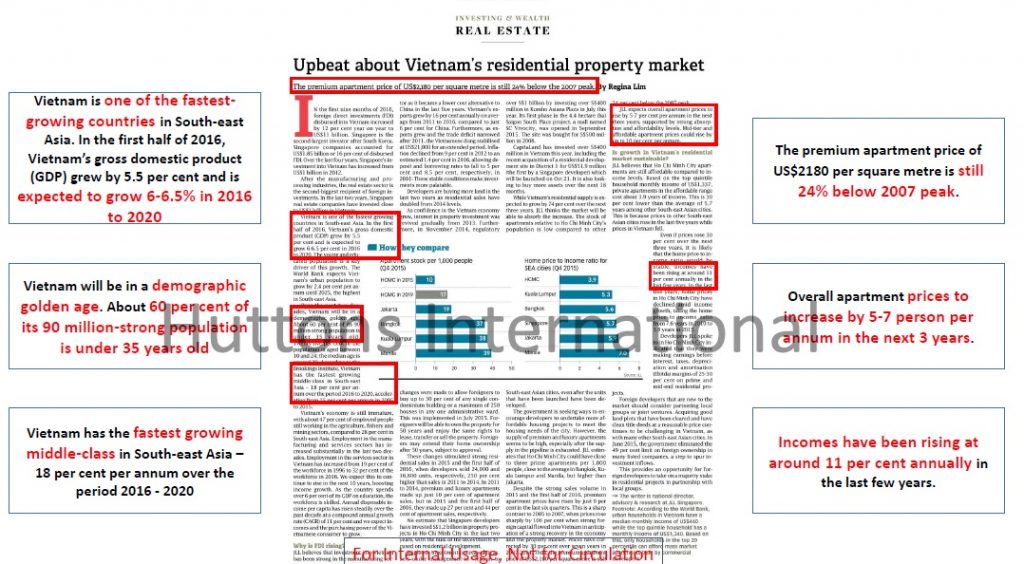 ---
VVIP DISCOUNT for Limited Period
Register Your Interest NOW!
SMS <SAW> <Name> <Email> to (+65) 83668799
for E-Brochure/ VVIP Price/Show Gallery Viewing/ More info!
---
Register now for :
Seasons Avenue Hanoi VVIP Booking & Discounts

Seasons Avenue Hanoi VVIP Pre-launch Priority Unit Selection

Seasons Avenue Hanoi Updated Information

Seasons Avenue Hanoi Floor Plans

Seasons Avenue Hanoi Price list / Pricing

Seasons Avenue Hanoi Location Map
---
Other Good Property Investments 
Vietnam Property for sale
HCMC Property
The View Riviera Point Vietnam by Keppel Land, 2BR only from $2xxk!
Cambodia Property
The Bridge Retail Mall : 70% Guarantee Rental Over 10 Years by Singapore Public listed developer Oxley, Only from USD1xxk!
The Bridge Cambodia SOHO : Freehold Grade A Soho office with up to 39% Guarantee Rental over 3+3 years
The Peak Cambodia integrated wiht Shangri-La Hotel  by Oxley Singapore
Bangkok Property
Ideo Q Chidlom near Chidlom Bts by Top 10 Bangkok Developer Ananda.  Only from $2xxk
Malaysia Property
The Luxe KL :  Freehold Condo near KLCC – Singapore Listed Developer. Low Cash Downpayment only from $20k to own a unit here.
 Suasana JB : Freehold Condo by UMLand next to Komtar, CIQ, upcoming MRT Station