Elpis Project Information
In bringing Elpis to life, it has been designed to enrich the existing landscape with the land setting itself beside the natural conservation site to the west. The wetlands in Elpis have been incorporated into sensitively designed public open spaces to enhance the sense of secluded sanctuary.
Central to this process was the creation of a bright symmetrical motif. Its disparate parts are inspired by natural elements which hover together harmoniously to evoke warmth, growth, balance, sustenance and life.
Elpis Melbourne 
 Development Name:
 Elpis (Land & House)
 Address:
 Corner Woods Road and Leakes Road, Truganina, Melbourne, VIC 3029
 Property Type:
 Apartment
 Tenure:
 Freehold
 Expected Completion Date:
 Stage 1 & 2 land title due June 2016

 Stage 3 & 4 land title due September 2016 & settlement October 2016

 Stage 5 land title due February 2017 & settlement March 2016

 Estimated 3 to 4 years project

 Estimated 5-6 months for Certificate of occupancy (1-storey house)

 Estimated 7-8 months for Certificate of occupancy (2-storey house)

 Site Area (sqm):
 Approximately 30HA (300,000sqm/ 32229,200sqft) & 21.9 HA (219sqm/2,357,316) of Conservation Park Land
 House Type
 1 Storey: Barossa, Lancaster 2212, Ravida & Rhone

2 Storey: Marlborough

 No. of Units:
 490
 Garage
 2 Cars
 Developer:
 E.I.G Development Pty Ltd
Elpis Location
Situated 21km's from the melbourne CBD, Elpis is one of the outer wests newest master planned communities with focus around the estate conservation area complete with running tracks, landscaping and boardwalks creating a stunning visual masterpiece.
School & Education
Westbourne Grammer School
Thomass Carr Catholic Secondary
St Clares Catholic Secondary
Hoppers Crossing Secondary
Baden Powell College
Point Cook Secondary College
Suzanne Cory High School
Emmanuel College
Seabrook Primary School
Lumen Catholic Primary School
Altona Meadows Primary School
Medical Centres & Hospital
Elpis Medical Centre
Wyndham Village Medical Centre
Hogans Rd Medical Centre
Healths Rd Family Dental Clinic
Werribee Mercy Hospital
St Vice Private Hospital (completed in 2017)
Shopping Centres
Elpis Centre
Wyndham Village Shopping Centre
Werribee Plaza Shopping Centre
Williamslanding Shopping Centre
Point Cook Town Centre
Tarneit Shopping Centre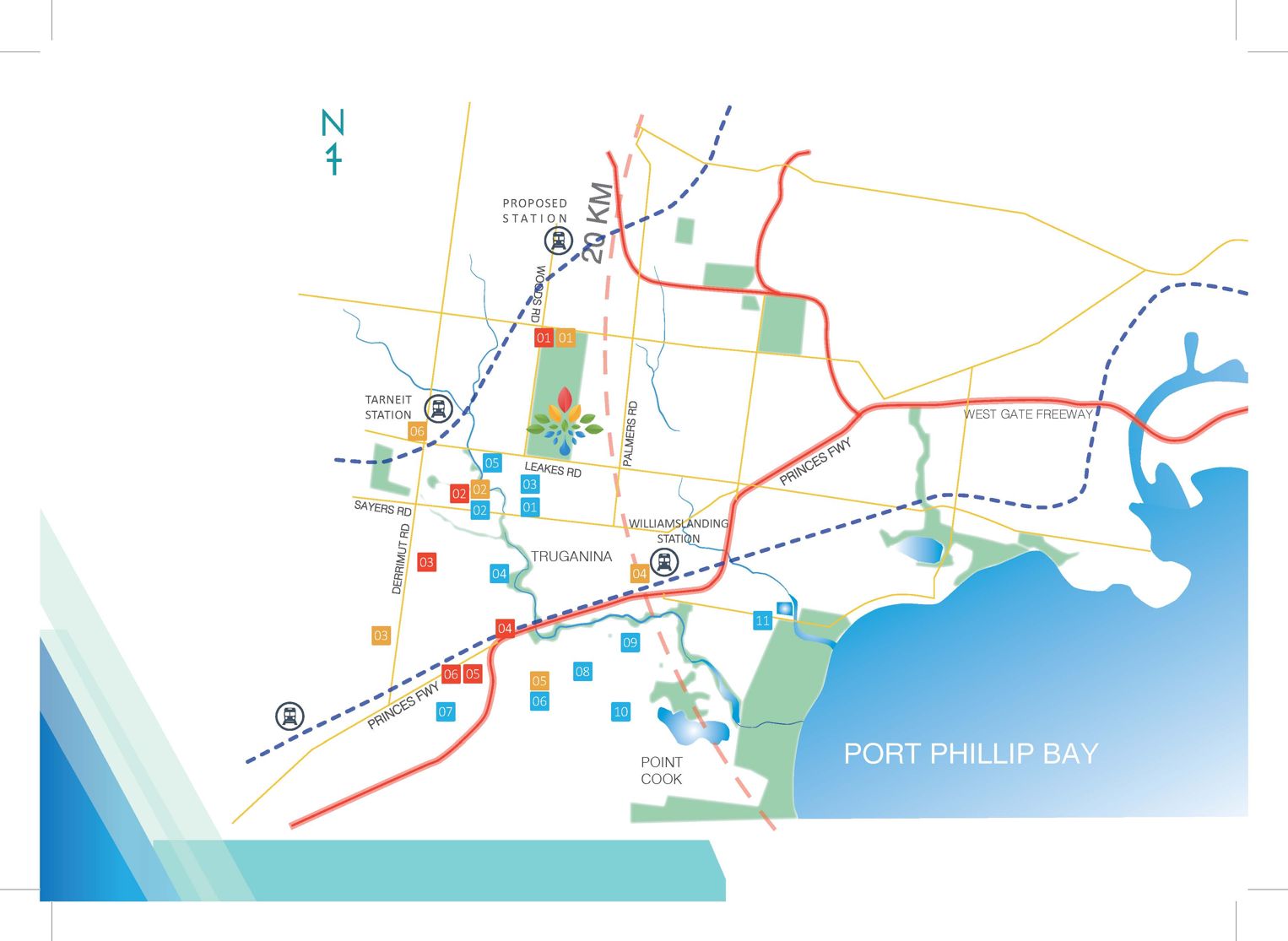 Why Invest in Elpis Melbourne?
Only 10% + 5% Down Payment, Balance on Settlement/TOP
LOW AUD vs SGD 1:1
LOW Stamp Duty
INTEREST ONLY LOAN
Only 2 mins to Train Station
Only 21km to CBD
STRONG Local Rental Demands
STRONG Growth Suburb
DEMAND Chasing Supply
Payment Schedule & Sales Procedure
Booking fees $5,000 to "TressCox Lawyers Trust Account"
Land Deposti of 10% payable to EIG Trust account upon signing of contract within 7 days
Building Deposit of 5% payable to Simonds upon signing of contract within 7 days
Balance 85 % payment on land title Settlement/Completion
Loan application 6 months before land title settlement/Completion
Register Your interest Now
SMS <ELPIS> <Name> <Email> to
(+65) 83668799
for E-Brochure/ Special Preview Discount Pricing/ show gallery viewing!
Register now for :
Elpis Melbourne Australia VVIP Booking & Discounts
Elpis Melbourne Australia VVIP Pre-launch Priority Unit Selection
Elpis Melbourne Australia  Latest Information
Elpis Melbourne Australia Floor Plans
Elpis Melbourne Australia Price list / Pricing
Elpis Melbourne Australia Location Map
Elpis Melbourne Australia Info on Promotional package